History of KCCSNS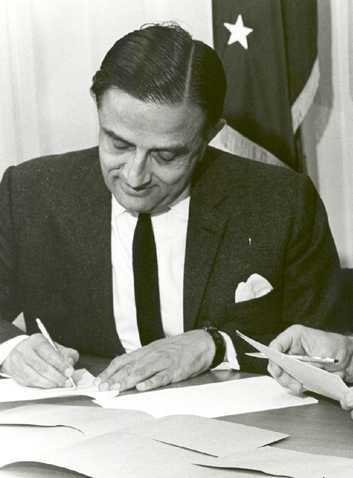 Dr Vikram Sarabhai-Father of Indian Space Program
Space and Nano Science and Technology are comparatively recent subjects. However, it is quite clear that Space, Nano and Bio Sciences and Technologies will be contributing significantly to the development in human knowledge base, society and economy. Members of Indian Physics Association Calcutta Chapter realising this were organising workshops and seminars emphasizing on the above subjects from the late nineties. It was felt that (i) the multi-disciplinary character of space science was not properly stressed in eastern Indian educational institutions generally (ii) Eastern India is not that proactively contributing to the national space effort as it should. So attempt was made to open a specialized department in any of the established institutions. However considering the prevalent attitude and situation in the educational establishment here it was decided to set up a separate institution if possible, which will do the focussed job of developing human resource in these fields.
The situation has changed now even more.India has successfully sent a probe to the moon (Chandrayan 1 in October 2008), to mars ( Mangalyaan ) and is contemplating on further moon missions (Chandrayan 2 in 2018), besides having regular projects like Astrosat, Curtosat, Edusat etc. It is launching satellites of other nations. China, Japan, and other Asian nations are also advancing. The importance of development of Nano devices and technologies will also change the scenario.
Internationally the interplanetary missions and setting up of the International Space Station and the related concepts of Space shuttle, tourism etc only promotes our viewpoint. Indian Physics Association, Calcutta Chapter organised a visit by a group of Scientists, post and under graduate faculties of Calcutta to various facilties of Indian Space Research Organisation in Bangalore during August 2004 . The intention and need of forming such an organisation was informed to the ISRO officials in the meeting.
Unfortunately, one of the great women of our time Kalpana Chawla had an untimely tragic death in space. The whole Indian nation was in grief. We felt that this is the opportunity to name our conceived organization after Kalpana. Kalpana means imagination. Let the young Indian minds match their imagination and ambition along the lines of Kalpana Chawla. Though this organization has been conceived and promoted by Indian Physics association, Calcutta Chapter, it is an independent organization registered under Societies Registration Act, Government of West Bengal in Kolkata. Sadly, one of the persons who were enthusiastic about creating such a specialized department or Institute Prof. Chanchal Kumar Majumdar is no more with us. The registered office address of KCCSNS from 2007 has shifted to a new address No.3 Swamiji Nagar ( Near Dumdum Jn.) Calcutta 700030. It has also got its current LOGO designed by Dr Debopriyo Syam.
The Centre has a 13 member governing/executive body elected every year as required by Societies Registration Act Govenment of W Bengal and another structure consisting of the Director, Chief Executive Officer CEO, Treasurer/Chief Accounts ,Faculty and students/scholars and staff (performing everyday duties ). Dr Santanu Datta, Sharmila Basu CEO.